About Department
About Mechanical Engineering Department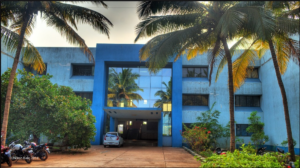 The Department has carved a niche for itself by offering the most competent instructional programmes leading to four years B.E. and two years M.E. (Machine Design) degree programs in Mechanical Engineering. The major goal is to develop outstanding technocrats in the field of Mechanical Engineering who will play a catalyst role to change the social and technological scenario of the nation.
HIGHLIGHTS OF THE DEPARTMENT
Started in year 1997 with sanctioned intake of 60 students at UG (Under Graduate) level.
Presently with sanctioned intake of:


120 students at UG level
18 students at Post Graduate level (PG) of M.E. Mechanical (Machine Design)

Dedicated, experienced and competent faculty members with post graduate and PhD qualifications from IITs, NITs, VJTI and other reputed institutes.
17 fully equipped and well-established laboratories including workshop with ample floor space.
State-of-the-art facilities such as –

CAD/CAM/CAE centre with high configuration computer terminals with latest versions of application softwares like – ANSYS, Solid Works, CAM works, Auto Desk Inventor, AutoCAD and CATIA.
Robotics Lab
Advanced Vibration Measurement and Virtual Instrumentation Lab
Akash Lab

Collaborations with industries for mutual interactions, projects, internships, training and placements.
Value addition through various courses with resource by industry experts
Enrichment of students through guest lectures, workshops, industrial visits, employability enhancement sessions
Continuous support for higher studies resulting in many students pursuing their post graduate studies in IITs, NITs, NIDs, many reputed institutes in India and Universities of US, Germany and UK.
Encouragement for students to participate in various Co-curricular and Extra-Curricular events such as – paper presentations in technical symposia, National and International Conferences, sports and cultural events.
Active students' chapters like – ISHRAE, MESA, ISTE resulting in many technical and social activities such as – Auto Day, Auto Expo, etc.
HOD's Desk
HoD's Desk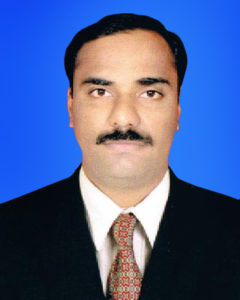 Department of Mechanical Engineering at Finolex Academy of Management and Technology, Ratnagiri is known for its excellent teaching learning milieu to develop analytical and practical skills amongst the student in most effective way. Qualified, experienced and competitive faculty members are well complimented by state of art laboratories, workshop and overall infrastructure helping to inculcate a culture of logical and critical thinking among students to solve scientific and engineering problems in the field of Mechanical Engineering. Industrial visits, technical talks, workshops and hands on sessions, aptitude trainings conducted by the department in collaboration with industry, develops technical competencies, communication and leadership skills and team work spirit amongst the students required to address industry challenges. International student chapters like ASME, FSAI, ASHRAE and ISHRAE provides exposure to the students of the department at the national as well as international levels.
I welcome you to the Mechanical Engineering Department as undergraduate or post graduate student and hope to be part of your successful career in Mechanical Engineering profession.
HOD, Associate Professor
Vision And Mission
VISION
To become a centre of quality education by developing competent engineers who can address challenges in the field of mechanical engineering.
---
  MISSION
| | |
| --- | --- |
| M1 | To establish state of the art facilities in department enabling effective training of students and creating research environment |
| M2 | Evolve competent technical professionals through effective delivery of curriculum and contents beyond, which fulfil the needs of industry and society. |
| M3 | To inculcate sense of social responsibility and human values amongst the students. |
PEO's and PSO's
PROGRAM EDUCATIONAL OBJECTIVES (PEOs)
| | |
| --- | --- |
| PEO1 | To prepare the Learner with a sound foundation in the mathematical, scientific and engineering fundamentals. |
| PEO2 | To motivate the Learner in the art of self-learning and to use modern tools for solving real life problems. |
| PEO3 | To inculcate a professional and ethical attitude, good leadership qualities and commitment to social responsibilities in the Learner's thought process. |
| PEO4 | To prepare the Learner for a successful career in Indian and Multinational Organisations |
PROGRAM SPECIFIC OUTCOMES (PSOs)
| | |
| --- | --- |
| PSO1 | Students will be able to investigate problems in the fields of design, thermal and manufacturing processes through application of statistical techniques. |
| PSO2 | Students will be able to provide computer based solutions to Mechanical and allied industries. |
Faculty Details
Faculty Details of Mechanical Engineering
Testimonials
Testimonials by Mechanical Alumni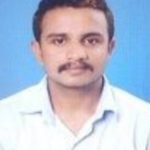 Training programs in collaboration with industries/industry experts… Four years at FAMT were fabulous. Faculty from Mechanical Engineering department is very much cooperative. Different training programs/ workshops in collaboration with industries/industry experts are regularly conducted by the department which helps to be updated and gives an edge during placements. I had… Read more "Training programs in collaboration with industries/industry experts…"
Mr. Vishal Deshmukh, B E Mechanical
MOTHERSON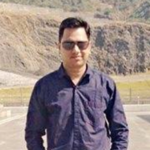 Best faculty members and great support from them, encouragement for extra and co – curricular activities… I graduated from FAMT in 2009 and presently working in Rolls-Royce Design Center as Design Engineer. I have lots of fond memories which will always be cherished. I had a great support from FAMT… Read more "Best faculty members and great support from them"
Mr. Vinit Chikhale, B E Mechanical
Design Engineer
Rolls Royce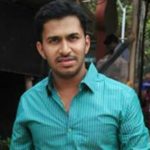 Excellent teaching faculty, Spacious and state of the art laboratories, and Ragging free atmosphere… It was June 2005, HSC result was out and it was time for entry to the prosperous world of engineering education. My plan was to opt for Automobile engineering, but seniors suggested me to go for… Read more "Excellent teaching faculty, Spacious and state of the art laboratories"
Mr. Avadhut Kelkar
Assistant Manager
Jindal Energy
Students Related
Students Related
News And Events
News and Events of Mechanical Engineering Department
Laboratories
Laboratories of Mechanical Engineering Department
• CAD/CAM/CAE Lab • Advanced Vibration Measurement Lab • Virtual Instrumentation Lab • Mechatronics and Automation Lab • Internal Combustion Engines Lab • Automobile Engineering Lab • Metrology and Measurement Lab • Metallurgy Lab • Fluid Mechanics and Hydraulic Machinery Lab • Refrigeration and Air Conditioning Lab • Strength of Materials Lab • Dynamics of Machinery Lab • Engineering Mechanics Lab • Thermal Engineering and Heat & Mass Transfer Lab • Work Shop – (Carpentry, Fitting, Sheet Metal, Welding, Machine Shop and Smithy)
Academic Calendar
E-magazines
Placement Record
Placement Record of Mechanical Engineering Department
DAB
Department Advisory Board
Sr.
Name of the person
Role in Committee
Organization
1.

Prof. Milind Yadav,

Associate Prof. & HoD

Chairman
FAMT, Ratnagiri
2.

Mr. Ashish Prabhudesai,

Manager, QA & RA

Industry expert

(Member)

Adler Mediquip Pvt Ltd (A Smith & Nephew Company), Devrukh
3.

Mr. Kedar Datar

Lead Engineer

Industry expert

(Member)

John Deere, Pune
4.

Mr. Pramathesh Karkhanis

Product Development Expert

Alumni

(Member)

Mckinsey and Company, Pune
5.

Mr. Paresh Teredesai

IT Service Centre Head

Alumni

(Member)

KONE cranes, Pune
6.
Mr. Sadanand Kulkarni

Parent

(Member)

Spark Industries (Gravity Die casting foundry)

Ichalkaranji

7.

Prof. Dr. Neeraj Agrawal

Associate Professor

Academician

(Member)

Mechanical Engineering Department, Dr. BATU, Lonere
8.

Dr. Milind Kirkire

Associate Professor

Faculty

(Member)

FAMT, Ratnagiri
9.

Prof. Sachin Mestry

Assistant Professor

Faculty

(Member)

FAMT, Ratnagiri
10.
Mr. Tejas Tupe

Student, SE Mechanical

(Member)

FAMT, Ratnagiri
11.
Miss. Samiksha Yedve

Student, TE Mechanical

(Member)

FAMT, Ratnagiri
12.
Mr. Hakim Tabish

Student, BE Mechanical

(Member)

FAMT, Ratnagiri
Department Notices
Contact US - Mechanical Engineering