Hope Foundation and Research Centre

(

Hope Foundation

)

The Hope Foundation and Research Centre is a Public Charitable Trust established by Mr. Pralhad P. Chhabria in 1979 (The Year of the Child). The Foundation is largely funded by the Finolex Group and pursues its charitable objectives in the twin fields of medicine and education.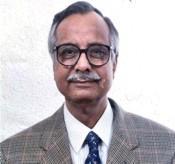 Mr. Pralhad P. Chhabria, Founder Chairman of Finolex Group with his brother, started with humble beginnings manufacturing auto cables way back in 1956.
Since then the product range has been augmented with House Wires, Co-axial, LAN, Winding Wire, 3 Core Flat Cables among others. The group has also diversified into manufacturing PVC Pipes, PVC resins, Drip. Irrigation Systems and Copper rods.
Mr. Chhabria was born in Karachi on 12th March 1930 and came to Pune, India in 1945. He has four decades of rich experience in the Cable Industry and is widely traveled.
Mr. Pralhad P. Chhabria was the President of Maharashtra Chamber of Commerce & Industries(MCCI), Pune during 1994-96. He finds time for Philanthropic activities encompassing education, health care, religious and spiritual teachings. He is the Founder Member of Hope Foundation, a Charitable Trust formed by the Chhabria's to provide medical and financial assistance to cancer patients.
Under his auspices and Mr. Chhabria's leadership Finolex has set up FINOLEX ACADEMY OF MANAGEMENT AND TECHNOLOGY an Engineering college at Ratnagiri, Maharashtra to offer higher educational opportunities to the people of this developing region. The Institute has started the courses in August 1996. Hope Foundation has also set up the "International Institute Of Information Technology" (I2IT) at software technology park, Hinjewadi, Pune. The Institute was formally launched on 6th May 2000. The Institute offers advanced courses in Information Technology and conducts research work in the same field.
326,541 total views, 4 views today