About Program
About Microsoft Virtual academy with ATS Info tech
Introduction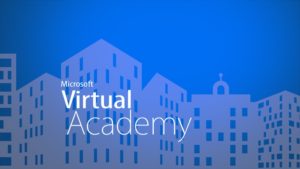 Microsoft Virtual academy is a membership program in collaboration with ATS Info tech – Mumbai, designed to help the college offer students and faculty online learning solutions for IT skills training and certification as well as technology essentials for professionals.
The program features access to official Microsoft E-Learning materials, and certifications. The E-Learning and course materials range from computer basics to high-level programming, along with information and communications technology (ICT) management.
The MVA offers a mix of on-demand courses and live events; each course contains a video and PDF download of the video transcript.  A self-assessment component is available at the end of each module. Students are awarded points and can move to different levels of recognition based on the progress they make.  Points are earned by watching videos, downloading video transcripts and self-assessment quizzes; the more points a member earns, the more opportunities she is given to participate in other MVA offerings. A leaderboard tracks the most active members.
Objectives
Objectives
Objectives for Students
To study the Course Material mapped to the ITA-curriculum provided by ATS.
To get free access to more than 150 plus e-books through E-Reference libraries.
To appear for Course Participation certificate on completion of the training of Microsoft IT Academy.
To appear for free 30 international certification exam (MTA/MOS), bundled along with the training.
To enable Hands on experience in projects to be provided by ATS.
To enhance student's employability ratio and provide students an edge in today's competitive job market.
Objectives for Faculties
To attend Free Workshops for college faculties on Microsoft technologies to be conducted by ATS.
To appear for bundled MTA certification for faculties.
To participate in FDP for college faculties on Microsoft technologies.