About Department
About Master of Computer Application Department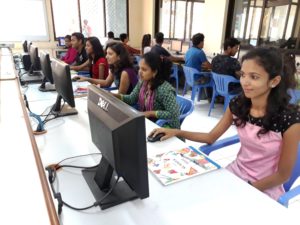 In the modern era almost every Engineering discipline has to incorporate some amount of computer based applications without which the completeness of the concerned discipline cannot be envisaged. Computer applications have also permeated practically into every individuals lives through the use of Application Software in their smart phones and so high is its impact that it has bridged the boundaries between regions and one is able to communicate and exchange thoughts and ideas from virtually anywhere in the world. Today, computers have become a part and parcel of all human endeavors and it is no wonder that a career in computer applications shows incomparable promise, tremendous potential and is now an out-and-out success in terms of innovation, research and an incredibly bright future.
Master of Computer Applications (MCA) is a 'prized' degree that can be considered as one of the most desirable amongst the Post Graduate Programs available from the point of view of a career in the software industry. The Masters degree in Computer Applications is essentially aimed at equipping a student with excellent programming, system and technology related competencies.
The MCA is a three year (6 semesters) professional degree in Computer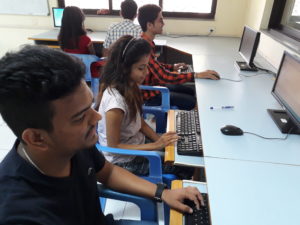 Applications. The Department of MCA was established in 2004. The program is approved by All India Council for Technical Education (AICTE) and affiliated to the Faculty of Technology, University of Mumbai. The department has experienced faculty members who play a major role in the effective implementation of the teaching learning process and also takes pride in the performance of its students who have brought laurels to the department through their meritorious performances and by securing ranks in the University of Mumbai examinations.
Student Association of MCA (SAM) organizes various Departmental and intercollegiate competitions and events on Software and Web Designing, Online Aptitude Exam, Technical Paper Presentation, Short Film-making and Power Point presentation to develop and enrich professional and managerial skills among students. The SAM also conducts various training and placement activities.
The Department of Master of Computer Application is committed to:
Creating leaders and next generation trend-setters for the IT Industry.
Offering quality education that will give students an edge in their profession to think innovatively to develop better IT applications.
Training individuals who would contribute substantially to the ambitious IT goals of the country.
Contributing to developmental projects in government and public sectors with industry partners, to demonstrate application of IT and gain rich experience that can be brought back into education and research.
Providing training of software project development in every semester.
---
HOD's Desk
HoD's Desk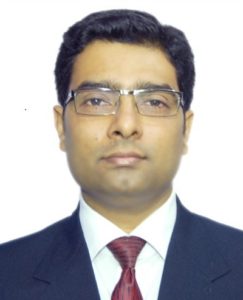 Welcome to the Department of Master of Computer Applications (MCA) at Hope Foundation's Finolex Academy of Management & Technology, Ratnagiri. The Department of MCA was established in the year 2004 with the aim of providing students of Konkan region an opportunity for obtaining a Post-Graduation degree in Computer Applications and to meet the rising demand for qualified and skilled professionals in the IT industry. The Department of MCA is part of the institute's sprawling campus with state of the art facilities.
MCA is a three year (6 semesters) professional Master's Degree in Computer Applications. MCA is considered to be one of the coveted degrees amongst the available options and an aspirant with MCA degree will have abundant job prospects in topmost IT companies, consultancy firms and large establishments having an internal systems division.
The Department of MCA is committed to providing a conducive environment for the students to develop analytical and practical skills and inculcate in them a sense of capability and confidence by enabling them to apply the acquired skills and competencies to real world problems. The Department also endeavours to fulfil its commitment to excellence in teaching through effective teaching pedagogy ensuring that students fully attain the practical & theoretical understanding of subjects. The Department has a fine blend of qualified and experienced faculty and staff members who strive hard continuously to improve upon the quality of education. The teachers are active in updating their knowledge in different areas like Programming Languages, Database, Software Engineering, Networking, IOT, Big Data Analytics, Business Intelligence and more. They participate in various workshops organized by IITs and other prominent technical societies. They have presented and published research papers at various national/international conferences/journals in areas like Big Data, Data Mining, Network Security, IoT, Pervasive Computing, Cloud Computing and Virtualization etc. and also successfully completed Certified Training programs from NPTEL
Students are given exposure to on-going industrial projects which increases their employability in the software industry. To motivate the students and to overcome curriculum-industry gap, the Department organizes regular training programs, technical events and workshops. The Department also organizes industrial visits for students every year that provides them with an opportunity to learn practically through interaction, working methods and employment practices.
The Department of MCA also conducts various training and placement related activities. Technical, Aptitude and GK tests are conducted for enhancing analytical skills and general awareness of students. Group Discussions are organized to promote skills of interaction in groups and leadership styles. Industry experts are invited to share their valued expertise on various topics, workplace situations with the students, current trends and future scenarios.
We at the Department of MCA believe that our approach to teaching-learning combined with technical experience gained during Industrial Training/Internship prepares students to handle the challenges posed by the IT industry. I am sure that you will discover our students deserving of your association.
Thank You,
Dr. Terence K. Johnson
Associate Professor & HoD–MCA,
Hope Foundation's Finolex Academy of Management and Technology, Ratnagiri.
Vision And Mission
VISION
To become a Centre of Excellence that transforms students into technologically competent professionals upholding integrity and ethics to meet global IT challenges.
---
MISSION
| | |
| --- | --- |
| M1 | To impart quality education and necessary skills to create competent professionals in Computer Applications |
| M2 | To encourage a culture of research and innovation among students for the development of sustainable IT solutions benefitting society by providing robust theoretical foundations and in-depth practical training. |
| M3 | To inculcate social, ethical and professional responsibilities for the holistic development of students. |
PEO's and PSO's
PROGRAM EDUCATIONAL OBJECTIVES (PEOs)
| | |
| --- | --- |
| PEO1 | To prepare students for real-world problems by working on industry- based projects. |
| PEO2 | To develop critical thinking, communication, teamwork, and leadership skills necessary to function productively and professionally. |
| PEO3 | To develop the students' technical skills, analytical skills, managerial skills and professional skills to design and develop the computer applications to meet the society and IT industry and also adapt the ever changing IT technologies. |
| PEO4 | To promote students awareness on social, ethical and professional responsibilities. |
PROGRAM SPECIFIC OUTCOMES (PSOs)
| | |
| --- | --- |
| PSO1 | Students will be able to utilize versatile knowledge to develop industrial and real life projects |
| PSO2 | Students will be able to design, develop, test and maintain desktop, web, mobile and cross platform applications using cutting edge IT technologies. |
Faculty Details
Faculty of MCA Department
Testimonials
Testimonials by MCA Alumni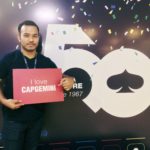 Vikas. S. Palav
Senior Consultant
Students Related
Students Related
Master of Computer Application Curriculum
Master of Computer Application Time Table
Master of Computer Application Time Table

News And Events
News and Events of MCA Department
Laboratories
Laboratories of Master of Computer Application
FAMT provides state-of-the-art infrastructure and computational facilities with two computer centres, each equipped with 50 computers. The main computer centre is well equipped with a client server based network facilitating Windows and Linux based operating systems. All machines are branded and have Core 2 Duo and above processors. All labs are equipped with printers, USB drives, CD Writers, LCD Projectors and high speed internet connection. The lab is open to students at all times. It also has a well-established library as well as a project lab for project guidance and implementation. To enhance and facilitate learning, the Department provides varied interactive learning opportunities like Notes and various Online test resources through Eklavya – FAMT MCA E-Learning Portal Video lectures are available in the library.
Placement Record
Placement Record of MCA Department
Department Newsletters
Academic Calendar
Academic Calendar of MCA Department
Department Notices
Contact US - MCA Department