About Department
About Chemical Engineering Department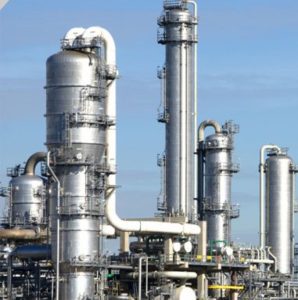 Chemical Engineering Department is a progressive department which is always striving for quality. It was started in2008and has a sanctioned intake of 60. The Department has highly competitive under graduate program which prepare the students to the best in their profession. Ever since it started, it has produced outstanding chemical engineers which are now placed in reputed organizations. The department also has the tradition of encouraging students to pursue higher education. Many of our students are already taking higher education in the field of chemical engineering. Well qualified faculty is the backbone of this department. With this strength, the department has served the needs of the students to the fullest.
Chemical Engineering Department has very well developed laboratories which are among the best in Mumbai University. Every laboratory has been designed to impart practical knowledge in various fields of chemical engineering such as mass transfer, heat transfer, process control, chemical reaction engineering and computer application etc.
---
HOD's Desk
HoD's Desk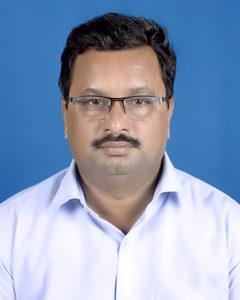 Greetings from the Department of Chemical Engineering!
Department of Chemical Engineering offers a platform for students from the Konkan region to develop a career in various fields of chemical engineering. It continues to be the prime seat of chemical engineering education in the entire Konkan belt of Maharashtra.
The strengths of our department lie in its laboratories and faculty.  Laboratories are equipped with state of the art facilities for conducting wide range of practicals in various subjects of chemical engineering. The faculty in the department are well qualified and highly experienced. The prime objective of the department is to prepare its students to develop a successful career in the diverse fields of Chemical Engineering. As chemical engineers, the students can be part of many of the public sector undertakings such as Indian Oil, ONGC, HPCL, BPCL, DRDO, ISRO and many other renowned private sector companies. The department also take efforts to inculcate the zeal for doing research amongst its students so that they can be part of premier educational institutions in the country and aboard, while pursuing their higher studies. The students are also encouraged to become entrepreneurs and thus play a vital role in employment generation in the region. The department takes pride in imparting ethical values and notion of social responsibility amongst its students, along with technical education.
Many of our alumni are placed in various renowned industries while many of them are pursuing their higher studies.  The department has developed a very strong association with its alumni and is always seeking feedback from them. The department also looks forward to the feedback of other stakeholders so that better policies can be implemented in the department for all-round progress of its students.
Thank You
Mr. Annasaheb K.
Bandsode
Head, Assistant Professor
Vision And Mission
VISION
To be the prime seat of quality education in chemical engineering that nurtures and promotes innovations, creative thinking and leadership.
---
MISSION
| | |
| --- | --- |
| M1 | To Provide quality education, to meet the changing needs of industry |
| M2 | To provide theoretical knowledge and hands-on experience through the classroom and laboratory sessions |
| M3 | To develop quest for research in the field of Chemical Engineering. |
| M4 | To produce morally, ethically and socially responsible chemical engineering graduates. |
PEO's and PSO's
PROGRAM EDUCATIONAL OBJECTIVES (PEOs)
PEO1:
To develop an understanding of important concepts of Chemical Engineering and interdisciplinary course.
PEO2:
To develop skill of obtaining data to formulate and solve problems related to unit operations, unit processes, equipment design, process control and process development
PEO3:
To develop competence in performing experiments and analysing data by analytical and computational methods.
PEO4:
To create environmental and safety awareness for techno-economically feasible and eco-friendly process and product development
PEO5
To develop the managerial & entrepreneurship skill for leadership and manage an industrial project.
PROGRAMME SPECIFIC OBJECTIVES (PSOs)
PSO1:
The student will demonstrate knowledge of various concepts by formulating and solving problems in advanced courses of Chemical Engineering.
PSO2:
The student will show an ability to design experiments, analyse and interpret data which will enable them to be enterprising professionals.
Faculty Details
Faculty Details of Chemical Engineering
Faculty of Chemical Engineering
Students Related
Students Related
Chemical Engineering Time Table
Chemical Engineering Time Table
---
Chemical Engineering Curriculum
News And Events
News and Events of Chemical Department
Testimonials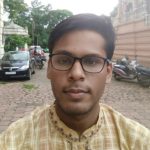 With encouragement and support in co-curricular and extracurricular activities, the department of Chemical Engineering has been always helpful. The faculty members are the best and helpful in all aspects of academics. I have completed B.E in Chemical Engineering in 2018 and the extracurricular activities helped me a lot during the… Read more "Encouraging and supporting for curricular as well as extracurricular activities"
Chirag Hemant Shah
Graduate Trainee Engineer
Bharat petroleum corporation Ltd
Laboratories
Laboratories of Chemical Engineering Department
Established in 2008, the Department has highly qualified, experienced and committed faculty members. The Department has well equipped laboratories which provide hands-on learning of various equipment used currently in industries. Computer Application Laboratory is equipped with the licensed versions of MATLAB® and ASPEN® including many useful tools. Along with traditional manual equipment, most of the laboratories have automated equipment like sieve distillation column and a wide variety of analytical facilities.
| | | |
| --- | --- | --- |
| Sr. No | Name of the Laboratory | Details |
| 1. | Mass Transfer Operations (MTO) | Click here |
| 2. | Heat Transfer Operations (HTO) | Click here |
| 3. | Chemical Reaction Engineering (CRE) | Click here |
| 4. | Fluid Flow Operation (FFO) | Click here |
| 5. | Solid Fluid Mechanical Operations (SFMO) | Click here |
| 6. | Instrumentation and Process Control (IPC) | Click here |
| 7. | Environmental Engineering (EE) | Click here |
| 8. | Chemical Synthesis (CSL) | Click here |
| 9. | Computer Applications (CA) | Click here |
| 10. | Engineering Chemistry (EC) | Click here |
Academic Calendar
Placement Record
Placement Record of Chemical Engineering Department
DAB
Department Advisory Board
Sr.
Name of the person
Designation / Role
Organization
1
Prof. A. K. Bandsode
Assistant  Prof. & HoD
FAMT, Ratnagiri
2
Prof. S. B. Bobde

Assistant. Prof.

Senior Faculty

FAMT, Ratnagiri
3
Dr. Sanjay Danao
Academician
Danao Industrial Training Academy
4
Mr. Anil Khadse
Industry Person
Process Technology Ingenero technologies Pvt LTD.
5
Mr. Arun Kedia
Industry Person
Managing Director, VAV life Science Pvt. LTD.
6
Mr. Kaushal Khandke
Alumni of chemical
FAMT, Ratnagiri
7
Mr. Tabish Hassan Mulla
Parent
Ratnagiri
8
Mr. Gopal Hari Patkar
Student- SE Chemical
FAMT Ratnagiri
9
Ms.Sobiya Maryam Hanif Gaonkhadkar
Student- TE Chemical
FAMT Ratnagiri
10
Ms. Radha Kotawadekar
Student- BE Chemical
FAMT Ratnagiri
Department Notices
Contact US - Chemical Engineering