Welcome Programme for S.E IT Students and Inaugural Ceremony of Information Technology Students' Association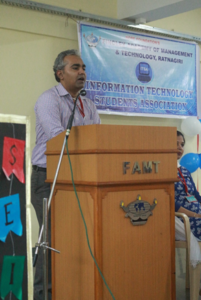 The proud tradition of formation of Information Technology Students' Association (ITSA) was held on 23rd August, 2018. The faculty and the students were initially addressed by Prof. Priyanka Bandagale as ITSA Faculty-In charge.
Ms. Arfa Aowte was assigned to be the head of ITSA for 2018-19 who shared insights of upcoming events on this occasion. Mr. Shardul Salvi, Vice- Head, ITSA and the whole ITSA team were introduced to the attendees.
It was followed by the welcome function for Second Year Students of IT department which was arranged under ITSA. Dr. Vinayak Bharadi, HoD IT, shared his vision to motivate the students by being a torch bearer. Prof. Swati Powar, the Class teacher of S.E IT,  shared her valuable thoughts and plan of action with the students on behalf of the Faculty.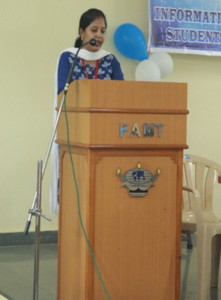 Prof. Santosh Jadhav shared his ideas and guided the students. Prof. Mandar Joshi briefed about the department and the developing technologies. The students from S.E. IT interacted with the attendees which was followed with a vote of thanks from Ms. Sayali Apte (TE IT). It turned out to be a collaborative effort with an objective to start an interaction among students of IT along with the teaching staff. Prof. Priyanka Bandagale coordinated the programme.
1,002 total views, 9 views today