About FAMT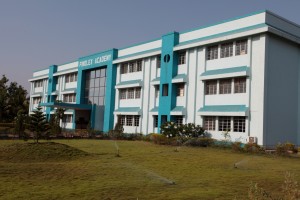 Situated in the picturesque coast of Ratnagiri, this institute is well connected to the rest of the nation by rail and road. FAMT Campus occupies 25 acres of land in the MIDC, Mirjole block, Ratnagiri. The institute boasts of more than two lakh square feet of built up area comprising of administrative block, separate blocks for various departments complete with laboratories, workshops, computer centers, lecture halls, drawing halls, seminar halls, auditorium, library and canteen. The green campus also sports fields for outdoor activities such as volley ball, cricket, etc.
Separate Hostel facilities are provided for boys and girls at the finolex housing colony, which is situated 6 kms away from the institute. The students are provided with to and fro transport from the hostel to the Institute. The students can also avail the up to date gymkhana facilities. Staff accommodations are available.
The institute proudly boasts of staff of trained academicians, well versed with the art of imparting knowledge. The institute constantly encourages the faculty to publish research papers in the journals and participate in various conferences. It is this effort which has encouraged some members of faculty to pursue Ph.D. for the continual enhancement of their knowledge and teaching skills.
SR NO
NOMENCLATURE
DETAILS
1
TRUST
HOPE FOUNDATION & RESEARCH CENTRE, PUNE
2
INSTITUTE NAME
FINOLEX ACADEMY OF MANAGEMENT & TECHNOLOGY
3
ADDRESS
P-60,P-60/1, MIDC, MIRJOLE BLOCK, RATNAGIRI, M.S. INDIA PIN-415639
4
TELEPHONE NO
91-02352-229657;228445;228480;229569
5
FAX
91-02352-228436
6
PRINCIPAL
Dr. Kaushal K. Prasad
7
ESTABLISHED
1996
8
LAND
25 ACRES
9
BUILT UP AREA
Existing – 19,795 Sq Mtrs.
10
Faculty
129 Qualified Teaching Faculty
11
Students
Sanctioned Strength of Students – 1806
12
Library
Number Of Titles 6,500 & Number Of Volumes 33,026
13
Branches

Undergraduate Degree Programs

Electrical Engineering (Intake 60)
Mechanical Engineering (Intake 120)
Electronics Engineering (Intake 30)
Information Technology (Intake 60)
Chemical Engineering (Intake 30)
Electronics and Telecommunication Engineering (Intake 60)

Postgraduate Degree Programs

Master of Computer Applications (MCA) (Intake 30)
Master of Engineering in Mechanical Engg.(Machine Design)(Intake 18)

14
Credential
Approved by AICTE, New Delhi.
Recognized by Directorate of Technical Education, Govt. of Maharashtra.
Affiliated to University of Mumbai.
978,807 total views, 7 views today